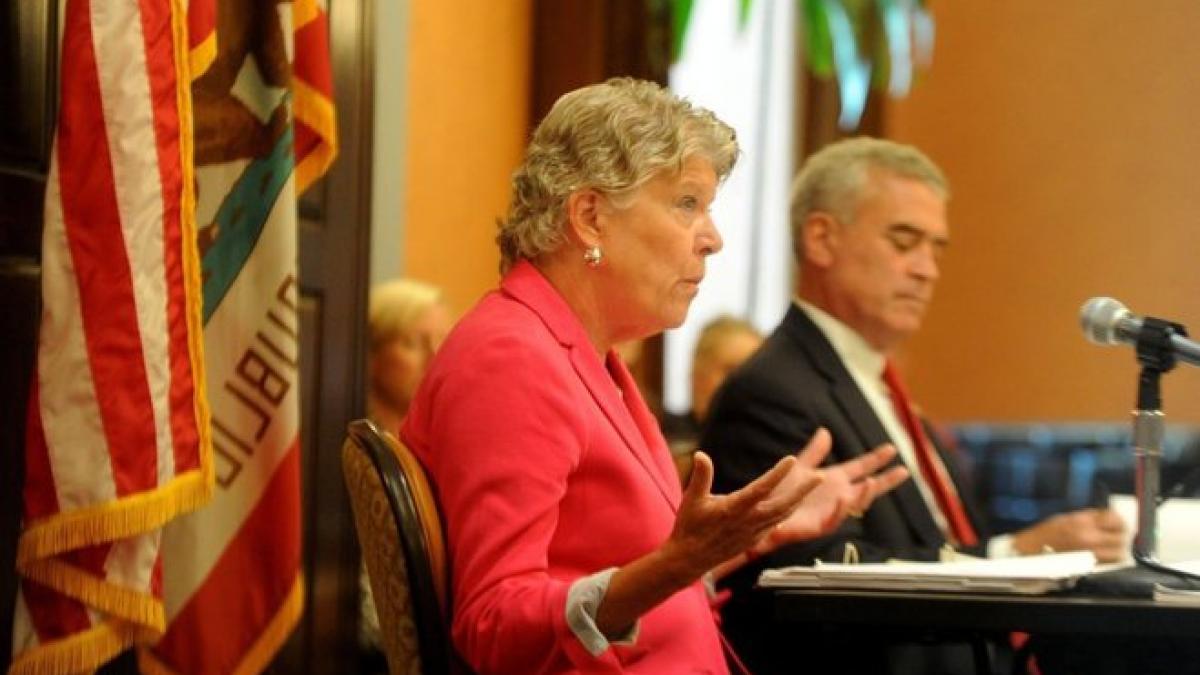 Zachary Walker had his doubts about seeing a Department of Veterans Affairs doctor in Sepulveda through a two-way camera and television screen.
The Navy veteran from Ventura wondered how she would check him over or listen to his heart.
But his concerns about telemedicine were trumped by the frustrating alternative: It would take two months to schedule a face-to-face appointment through the backlogged VA Greater Los Angeles System. A telemedicine exam could be scheduled within a week at the VA clinic in Oxnard.
"I had a great experience with telemedicine," Walker said Tuesday at a congressional hearing in Camarillo on the use of telemedicine within the VA health care system. "My appointment started on time rather than the normal one-hour lobby wait time. … The doctor was well-prepared. She even made a referral for a new medical condition she noted and called me the next week with my test results."
The oversight hearing was held by Rep. Julia Brownley, D-Westlake Village, the ranking member of the House Committee on Veterans Affairs Subcommittee on Health, and Rep. Brad Wenstrup, R-Cincinnati, a podiatrist.
Brownley said the purpose of the hearing was to gather input from VA health care providers and veterans about the use and impact of telemedicine, particularly on wait times and access.
The VA came under fire in 2014 for an inefficient system that left thousands of ailing veterans facing long waits for care. Reforms have included a push for enhanced telemedicine services, particularly in mental health care.
In 2015, VA providers delivered 2.1 million telehealth consultations to more than 677,000 veterans via video conferencing and other technologies. About 400,000 consultations were for mental health.
VA in 2017 expects to deliver telehealth-based services to nearly 762,000 veterans, an increase of 12.5 percent compared to 2015.
Dr. Scotte Hartronft, chief of staff for the Greater Los Angeles VA system, said telemedicine is critical to improving access for local veterans who have experienced average wait times of two months. Oxnard's outpatient clinic for veterans has significant backlogs with appointments for primary care. VA officials noted in April that the Oxnard clinic was one of the worst in the nation for wait times over 30 days.
The wait times have been largely blamed on staffing issues that emerged after the clinic expanded and moved in December to a site off Rose Avenue. The move was designed to make it easier for patients to receive care.
Brownley said the waiting reflects problems in recruiting and retaining doctors and nurse practitioners — a shortage that is felt throughout the VA system.
Dr. Kevin Galpin, acting executive director for the VA's telehealth program, said telemedicine can help alleviate the impact of short-staffing. For example, Veterans Affairs has created specialty hubs such as intensive care, radiology and mental health that connect providers to experts, labs and on-call services.
VA telemedicine programs have also been created that foster home health care monitoring for veterans with diabetes and other chronic conditions. Veterans can use their computers and mobile devices to access information and medical records. The VA also has an app store with 32 apps.
Galpin said VA telemedicine has reduced hospital stays by 56 percent and psychiatric admissions by 35 percent.
The idea is taking hold among veterans, with satisfaction scores from surveys coming in at 89 percent.
Brownley said she hopes to "get the word out" to more veterans locally about the benefits of telemedicine, such as reducing travel to Sepulveda and Los Angeles for primary care visits.
"We want vets to understand we're not talking about substituting telemedicine for 'live' medicine," she said. "Telemedicine is an augmentation."
Issues: 114th Congress, Veterans' Affairs