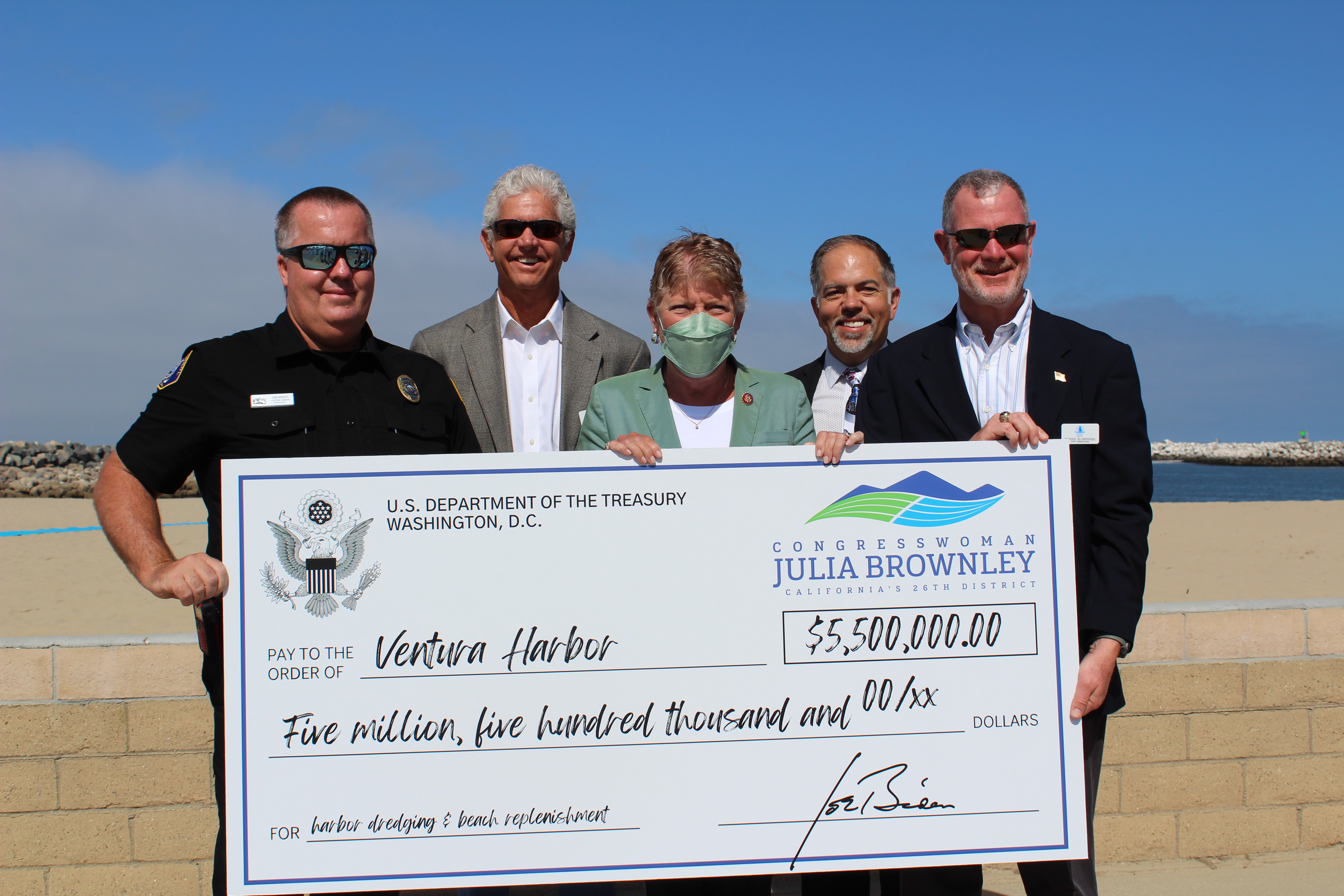 Zlatan Hrvacevic | Dredging Today
Congresswoman Julia Brownley recently presented Ventura Harbor with a ceremonial check of $5.5 million to pay for the maintenance dredging of this harbor in Ventura County, California.
"Since day one, I have been working on funds for dredging and maintenance of our harbors in Ventura County. That is why I was so pleased to present Ventura Harbor with over $5.5 million in federal funding for the dredging and maintenance of this key economic driver in our region," said Congresswoman Julia Brownley.
According to Brownley, this critical funding will help meet the dredging needs and keep Ventura Harbor safe and open for industries that drive the local economy, including fisheries and tourism industries.
The U.S. Army Corps of Engineers is the federal agency tasked with the dredging of the federal entrance of Ventura Harbor. USACE recently signed a multi-year contract with Manson Construction Company for the removal of sand that annually accumulates in the entrance of the harbor.
This spring, Manson wrapped up the 2022 dredging campaign, during which approx. 380,000 cubic yards of sand was dredged and placed onto the three harbor beaches. This has not only replenished the popular beaches to the south of the harbor, which experience natural erosion throughout the year, but also supported habitat restoration for endangered species such as the least tern and the snowy plover.
This story originally appeared in Dredging Today on June 14, 2022.